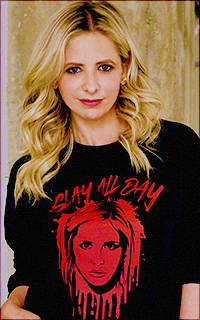 ∞ job

:
former la nouvelle génération de tueuses
∞ race

:
tueuse de vampire
∞ univers

:
buffy the vampire slayer
∞ pseudo/prénom

:
alex, burning bruise.

Sujet: born to be a walker Ven 19 Mai - 21:40

---

I'm the Slayer. Slayer? Chosen One? She who hangs out a lot in cemeteries? You're kidding? Ask around, look it up. Slayer comma the.